As an exotic car investor and teacher of the trade, my students always ask me about cars I am keeping my eyes on.
Every year I look at the mostly underserved exotic car investor market and identify cars that I believe will start trending upwards as we move forward.
Keep in mind that I am not saying these cars will triple or quadruple in value in the next year, but that the depreciation curve will start favoring investors and not trend downward.
As covered in the training, everything from mileage, condition and color combos will impact the pricing model but in general the model in itself holds the majority of the weight.
1. The Mercedes SLS Coupe:
The gullwings say it all, and the configuration that has enabled Mercedes to find so much success with the AMG GT is going further and further away from the rebirth of any future SLS, giving us indication that this could be the only gullwing for the next 30 years with no plans in sight for another one.
We have seen values plummet into the 150K range after its initial debut at near 260K for well-optioned units. This means that the most this car has depreciated is about 40% in 8 years giving it a much stronger investor curve than other cars in that range.
We are seeing values now still maintain at the $150K mark giving us an indication that the bottom curve has now been reached and lower mileage, premium models are starting to command a much higher premium from investors and enthusiasts alike.
Don't ask about convertibles again – the gullwings are what make this car an investment.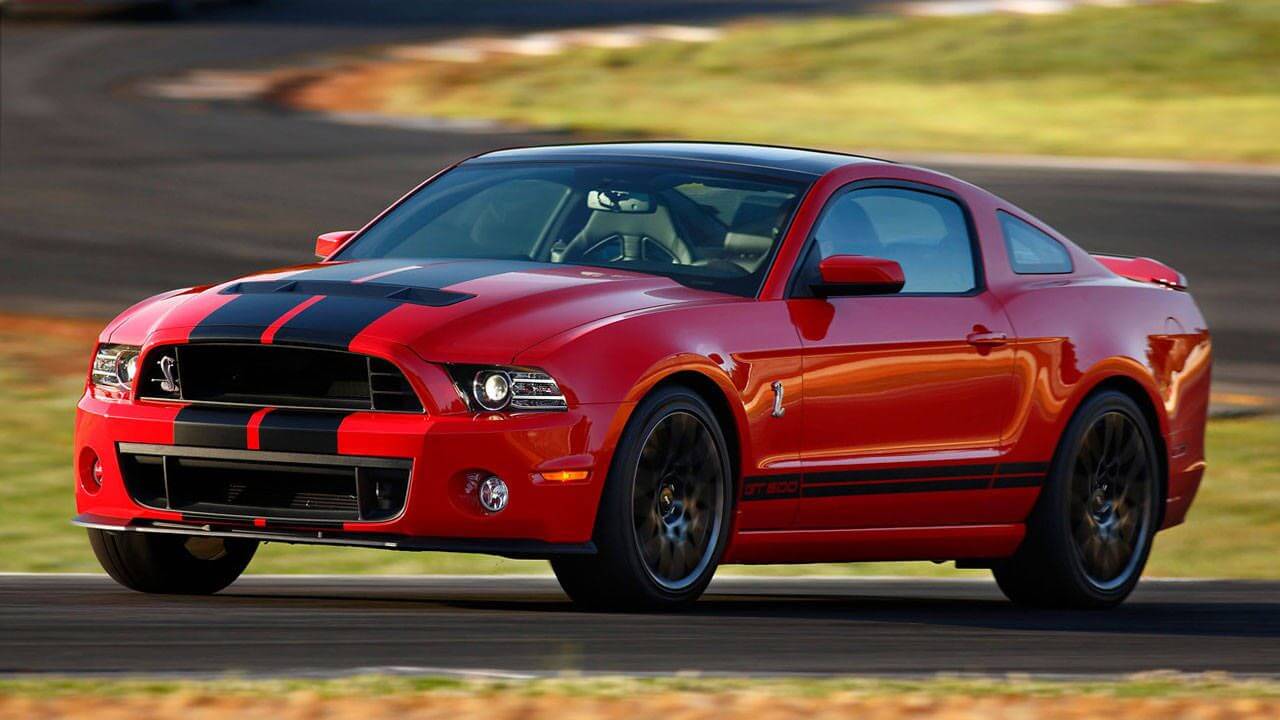 2. The 2013-2014 Shelby GT500:
A Mustang? Yes.
With the rise of popularity of the new Shelby GT350R as a true driver's car and one that is admired and respected by most exotic car owners, Ford has increased its brand image significantly with better interiors and a great driving experience, especially as more manufacturers are starting to complete shy away from the 6 speed market as a whole ( as it pertains to performance models).
Ford announced what looks to be an incredible GT500 rebirth in 2020… but they also mentioned that no plans exist for a 6-speed version, only the DCT based platform, meaning that is very possible that the 13-14 GT500 will be the final Shelby GT500 with a proper 6-speed transmission.
3. 2017 Acura NSX:
In a short time frame, the NSX has become one of the highest depreciated exotics in a 12-month lifespan. It's a $200K Honda that flopped VERY badly since its introduction into the market and dropped as low as $120K in some cases.
While part of that is due to their poor dealer network, terrible marketing, and the inability to really win hearts based on those two first things, the NSX is an extraordinary machine that very few have experienced and has been maintaining solid numbers around the 120-130K range with older first-gen units as high as 100K.
With no plans of making units past the 2020 model year and units only being available on order, we believe the NSX will also make a comeback with pricing increasing – not decreasing – in the next few years.
We also expect that the market will give this car even more life in the 120K range by making demand exceed the lower supply left, especially new cars on the ground.
4. 2005 Ford GT:
The Ford GT has always been looked at as a collector car for so many reasons and with the rebirth of the newer Ford GT we can expect pricing on the older one to keep rising. Pricing recently fell due to an excess of inventory on the market with owners trading up their cars but this short-term fall provides a good opportunity to buy a collector-grade car under 300K.
Keep in mind that mileage matters a LOT on cars as such and should never be taken for granted. When purchasing a car, ensure you follow the training step by step to prevent any huge long terms mistakes that could leave you stuck.
5. 2014 R8 V10 Plus 6-speed:
Another 6-speed and one of the best final editions of the first Gen R8.
While the R8 Line continues to grow as an acceptable supercar (especially now that it shares its entire platform with the Lamborghini Huracan), the first gen continues to grow in popularity as an affordable supercar, which is why it hasn't started to go back up yet.
We are seeing stable numbers from the 11-13 R8 V10 6-speeds, but rare 14 Plus models in 6-speeds seem to only last 10 minutes on the market when they go up for sale and bring in 125-135k.
Significantly more than the older model primarily due to the super-limited production numbers.
Highly consider one if you cannot escape the tax burden of a state like California. Others have access to tax credit loopholes as found here and shouldn't worry.
6. 2007 GT3RS:
Porsche fever is everywhere with some older 993 Turbo S models selling for over 600K right on eBay, there is a large following for all types of rare Porsches. I promise you there will be a following for the last GT3RS available in a manual 6-speed transmission. Preferably in orange or signal green will bring the highest future values and are way undervalued compared to the market currently.
There you have it, 6 cars to keep an eye on and scoop in 2019 or you might regret it forever, especially when you look at pricing in 2-3 years an wonder, what if I wouldn't have hesitated then?