Praised by many, loved by all, the BMW M3 has been a benchmark in the automotive world. Enthusiasts have dissected every nut and bolt and have all come to the same conclusion, the BMW M3 is still the ultimate driving machine. From the E30 to the E92, each chassis has embraced the original ///M philosophy, maybe through different ways, but each generation has always pushed the limits of what a ///M car means.
Engine and Transmission
At first glance many enthusiasts cried as BMW decided to swap in a V8 and increase weight. But the E92 M3 brought much more to the table. The E92 debuted as a coupe in 2008 followed by a bloated E93 convertible and a suburbanites dream, the E90 M3 sedan. Even though a V8 was used, the ///M engineers magically kept its weight close to its predecessors. The 4.0-liter V8 engine produced 414 HP at 8,300 RPM to deliver 0-60 MPH in 3.9 seconds (DCT Transmission), putting it on a par with many contemporary supercars and was surprisingly more economical at 22.8 MPG. The one area of disappointment was the V8's torque figure, a measly 295 ft-lbs, which is similar to the older E46 M3's inline 6 cylinder.
Even though BMW stuffed a meaty V8 in the M3 the overall weight is still nothing to worry about. The coupe weighs in just under 3700 lbs, the sedan at 3725 lbs, and the convertible a chunky 3990 lbs. Trust us, get the coupe or sedan and you will be grinning from ear to ear.
Most automotive enthusiasts will tell you that only real men drive manuals but we can assure you that while a manual is our preferred transmission the DCT transmission in the E92 M3 is remarkable. Maybe this is because the old SMG transmission in the E46 M3 felt like you were pedaling your car Flintstone style, but the DCT really does provide quicker and smoother shifts in traffic and most importantly on the track. BMW's dual clutch transmission (DCT), can successfully upshift in around 60 milliseconds consistently. This makes the E92 M3 significantly faster when at the track. The DCT transmission is an engineering marvel, but we suggest keeping it simple and enjoy hitting each heel-toe shift using the standard manual transmission, especially now considering that manual transmissions are going the way of dinosaurs.
Interior and Exterior
Sitting inside the E92 M3 your love handles will be hugged gently from the oversized seat bolsters. Your 32 oz Big Gulp won't fit because Germans want you to focus solely on driving and hitting every apex. Although there are back seats, it's not an ideal for your average adult to be escorted around for too long. As for the overall appeal of the interior it simply absolutely stunning. Opt for the Fox Red or Black leather options for better resale and an overall better look. The BMW iDrive is notorious for being unintuitive to use but the 09 and up came with a higher resolution CIC display that was at least pretty to look at.
Driving Experience
Even though the E92 M3 weighs more than before, it seems to hide its thunder thighs well. When craving up a canyon you still feel connected to the road and can feel each movement from the cars suspension. Many enthusiast will say "it feels like it's on rails" and for the most part that's very true. Compared to other 3700 lbs sports cars, the E92 M3 does a great job of keeping the driver connected. The optional Electronic Damper Control (EDC) settings allows you to fine tune your suspension stiffness from Normal, Sport, and Comfort, but most owners will tell you that the difference is negligible, and a waste of money if you plan to get coilovers later.
Along with its unique ability to keep you planted, the roar of the V8 is intoxicating. You might expect a deep throaty American V8 engine note but BMW captured the true essence of both American muscle and refined European tuning in the S65 V8 engine. The V8 provides you with a never ending sound track but to get there might take a bit longer than expected.
The one driving experience draw back is configuring your configuration through the M Drive module. Using the horrendously unintuitive iDrive system can be a hassle and adjusting your throttle response, steering wheel, suspension, and traction control might take a moment. This, however, pales in comparison to the butterfly feeling in your stomach as you cruise through the canyons. Driving an M3 should be on everyone's bucket list, because no other car will give you the same feeling and BMW has truly hit the mark with this ultimate driving machine.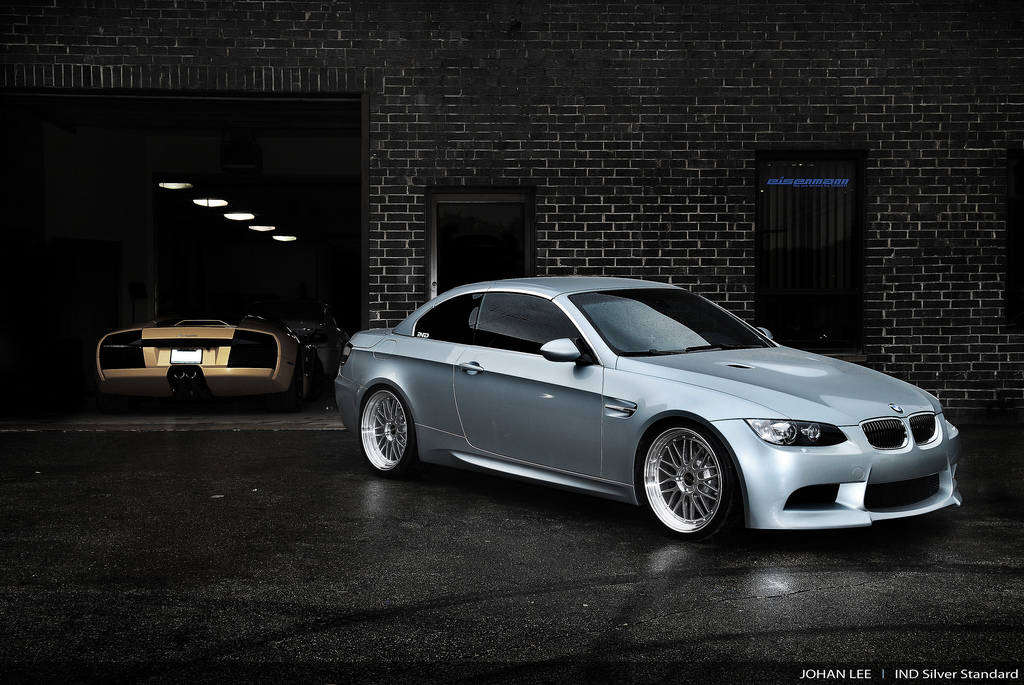 Cost of Maintenance and Issues to Look For
Maintenance, the dreaded word every enthusiast runs and hides from. If you are considering a BMW and especially a ///M car, remember these are highly engineered sports cars which translate to an empty wallet. As with any sports car, a pre-purchase inspection is a must, and make sure to look out for wear on the tires and brake pads. These simple areas will eat up most of your mod budget. The onboard computer logs your driving sessions and how the car is handled including cold start-ups. This helps determine when the appropriate time is to change oil and other fluids. Check the maintenance records and make sure the correct oil has been use, which is Castrol 10w60. The E92 M3 does NOT have a traditional oil dip stick and you can only check oil levels through the iDrive system.
The E92 M3 engine has been called bulletproof, but some enthusiasts have found cracks in its armor. Some issues the E92 M3 did have involved the headlights and building up moisture within the headlight housing. This can be expensive since BMW likes to play hero and charge $2k to install new headlights. Another issue the E92 M3 runs into is the idle control value issue that puts the car into limp mode and DCT lag in earlier years. Thankfully a transmission software update can be installed for free from the dealer to fix the lag issue.
Along with the above issues the E92 M3 did have several DCT failure and engine bearing problems. The rod bearing issue is due to insufficient lubrication causing complete engine failures. This, however, occurred mainly on 2008 models but there have been some cases of it occurring into the 2011s.
If the car has more than 30K miles pull the maintenance records to make sure the the regular service intervals were done and all recalls. Smaller issues like rattles and squeaks are also quite common to hear.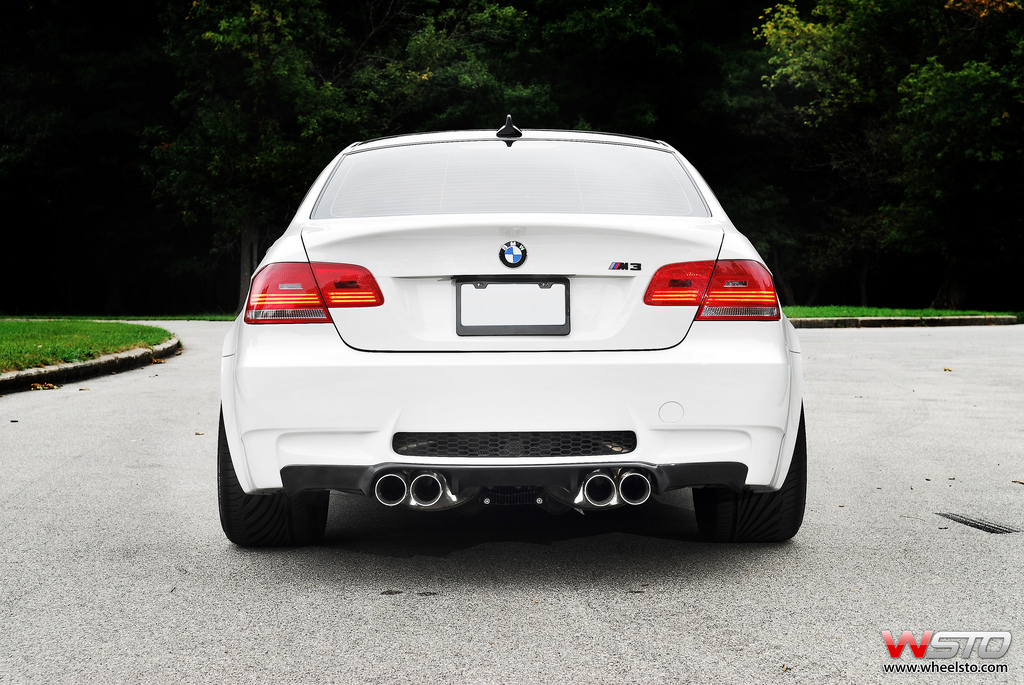 BMW M3 (E90/E92) Model Year Changes
To help break down the model year changes here is a list showing the significant changes per year excluding any package or option changes as they were pretty consistent throughout this generation:
2008

BMW M3 Coupe (E92), Sedan (E90), and Convertible (E93) is introduced and sold in the USA.
All variations feature non LED tail lights
Older iDrive system with DVD based CCC navigation and non HD display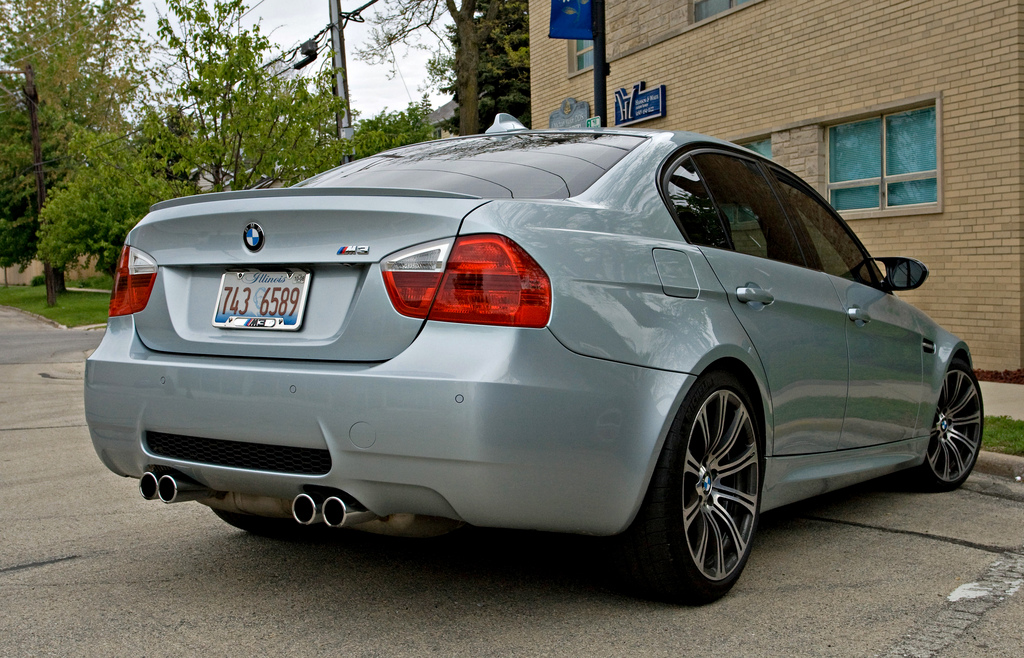 2009

M3 sedan receives LCI tail lights
iDrive system is updated to HD based CIC navigation and HD display
2010

E92/E93 receives LCI LED tail lights
HD radio is standard
2011 (Built date until Sept 2010)

Competition Package (ZCP) added as $2500 option with these additional changes: 10 mm lower, revised EDC settings for Sport mode, new 19″ Style 359M wheels, and revised Dynamic Stability Control (DSC).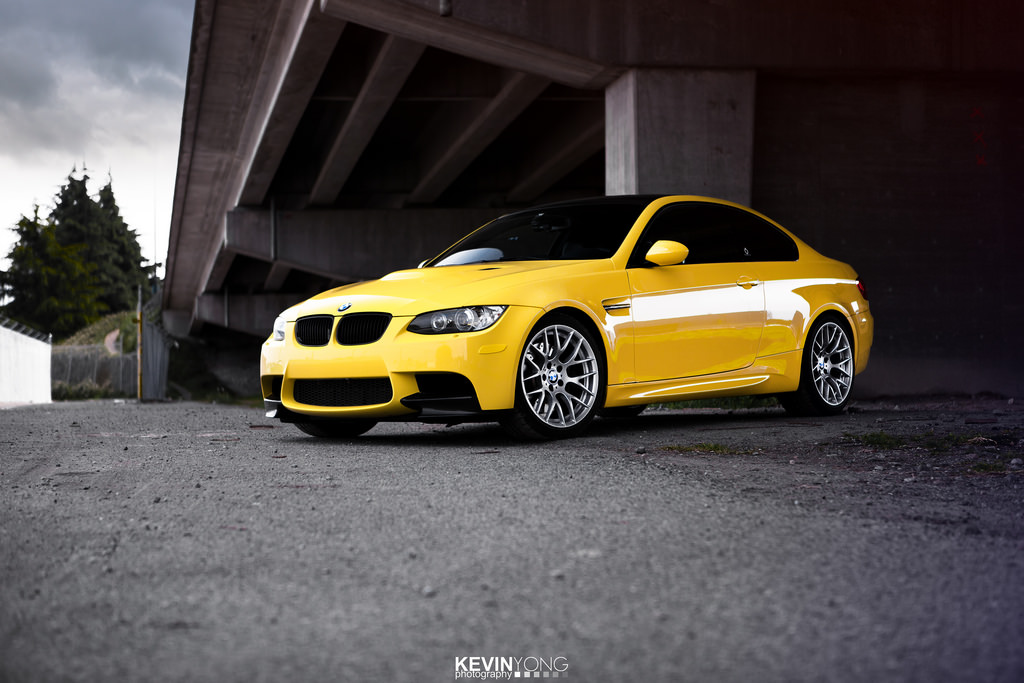 2011.5 (Build date Sept 2010 – March 2011)

Automatic engine start/stop
Bluetooth music streaming
iPod integration updated with new COMBOX hardware that adds album cover display and device voice control
M Drive button is standard and allows you to set driving preferences
Standard manual adjustable front seats for coupe and sedans
Mineral White Metallic available for sedan and convertible
Bi-color Novillo leather (non extended) available in black with red or black with grey
Premium Package 2 (ZP2) is available and replaced Premium Package but adds Power Front Seats for coupe and sedan.
Convenience Package Replaces Technology package and includes anti-theft, comfort access, park distance control (rear), navigation system, iPod and USB adapter)
2011.75 (Build date March 2011 – Oct 2011)

BMW Apps integration (Pandora, Facebook, Twitter, etc)

2012

Coupe & Convertible gain standard anti-theft alarm system, floor mats, as well as iPod/USB Adaptor, Bluetooth, and BMW Assist.
Convertible will offer a new BMW Individual Composition Package for the first time. The package is priced at $5,000 and includes the buyer's choice of three unique metallic exterior colors (Ruby Black, Azurite Black, and Moonstone), three unique leather colors with additional leather surface area (Champagne, Platinum, and Rust Brown), as well as Individual Piano Finish Black interior trim.
Former Convenience Package and Premium Package 2 are now combined into a single Premium Package. This change bundles the most-common M3 options and packages together, and the power rear sunshade has been added to a package on the M3 Coupe for the first time.
2013

Last year for this generation before the next generation F80 M3
Best M3 to Buy for the Money
The E92 M3 debuted in 2008 and since has been holding its value… until now. Since the F80 BMW M4 has been released, the E92 M3 prices have been taking a hit. The E92 M3 still draws a certain crowd that admires the naturally aspirated V8 thats true to the DNA of M3 predecessors, but their prices have continued to decline over the past two years.
Finding the correct price on your new M3 is important, but also the model year is essential. When selecting a model year of the E9X M3, or any car for that matter, it's important to wait for a face lift or design change. By this point BMW has discovered and fixed any major issue with the M3. We personally believe any model after 2009 to be a solid choice. The E9X M3 was a well engineered sports car and you will be safe picking any model year after 2008.
In our opinion, the ZCP Competition Package is not worth the money as most people that do plan to modify their car will change their wheels and suspension anyways. If you are a true purist then a ZCP would fit you perfectly in that regard. All the additional BMW Apps that debuted in 2011 don't sway us in that direction, especially the addition of start/stop technology.
Our top choice would be a 2009 or 2010 BMW M3 coupe fully loaded including the optional carbon fiber roof with the DCT transmissions. Both transmissions are very good but its a matter of preference and your current commute situation. 2009's will have the older tail lights but a pair of used LED tail lights can be bought on the forums for less than $500 that will make your 2008-2009 look like a 2013.
Since this Buyers Guide was released, the most recent generation of the F80 BMW M3 has also become a good buy in the years of 2014-2016
Conclusion
The BMW M3 is truly an engineering masterpiece and if maintained properly, it can be a track monster, canyon cruiser, or ideal daily driver. If you look at the core of the E9X M3 in the engine and transmission, it has remained virtually unchanged for its entire lifespan. Options and packages may have changed here and there and there was a mild LCI update in 2010-2011, but the driving dynamics and enjoyment has never changed since its inception. Remember to always get a pre-purchase inspection (PPI) completed and take a personal drive in the car before laying down your hard earned money.
Hack-Ability Meter