When Lamborghini introduced the Gallardo in 2004, it was a breakthrough for Lamborghini in two ways. The first was that Lamborghini had now added an 'entry' level model to the product line up that was mass produced. The second was that this was the first Lamborghini was direct influence from their parent company Audi AG. The third was that this was the first Lamborghini to use a V10 engine rather than the typical V12 commonly found in its predecessors. Needless to say, the Gallardo was a huge fit among fans and consumers and over 14,000 vehicles were produced.
5 Things You Should Know About the Gallardo
Regardless of the year, your back will ache after driving one for an hour.
It will squeak and rattle over time. It's rawness is shown.
It gets A LOT of attention. If you can't handle that, buy something else.
The interior is made of cheap plastic and even the 'metal' switches are plastic.
Don't buy any E-Gear models but if you must, choose an 2008.
Now that you know these quick facts, let's breakdown the model changes by the years.
First Generation
2004 – 2005
First generation cars and the cheapest you can find today for under $100,000, but these will be the most problematic as they are the early models. It is not uncommon to see a Gallardo dip into the $70k range for these model years.
One of the biggest problems in a multitude of ways is the the E-Gear transmission. Since it is an actuator activated manual transmission that is operated by paddles, the clutch can get worn out very quickly from poor engagement. Not only that, but the shifting mechanisms are known to break and can cost upwards of $20,000 for repair. Later model Gallardos, starting in 2008, were greatly improved due to new transmission software changes.
Most of the cars for sale during these model years are in need of clutch replacement. The easiest solution is to find a 6 speed manual car, which not only will hold it's value better, but will also give you greater enjoyment and peace of mind from clutch wear. The gated shifter is unlike anything else and will certainly bring smiles to your face.
Other issues to be aware of are excess squealing from the brake pads. OEM pads go for over $1,500 for a set but you can simply use OEM Audi pads for the front from an RS6 or similar model, and use a Dodge Viper front pads for the rear of the Gallardo. All this will give you an incredible savings of nearly half off of retail while providing the same braking power with less the noise.
The early year Gallardos were not heavily optioned from the factory. You'll want to look for cars with clear engine bonnets which adds a nice touch of revealing the engine. Painted calipers is always appreciated if done tastefully. Outside of those two options, aim for a 6 speed manual and a 2005 year to get the much needed front lift system to avoid shattering your front bumper.
2006 – 2008
Lamborghini started out 2006 with a bang by introducing their special edition 'SE' model that came with two tone paint scheme, along with matching interior trim. The biggest difference, however, lay in the bump in horsepower to 520 HP but more importantly, shorter gear ratios for improved acceleration times.
The interior became much improved during these years with the removal of a tape cassette player, but rather a fully functional infotainment display with navigation and reverse camera. Leather and trim options also added Q-Citura stitching (diamond stitching) and an assortment of interior pieces done in carbon fiber.
While the E-Gear was still horrible, there were software updates that improved the shift times and clutch engagement to reduce wear. We would still opt for a 6 speed manual if given the choice.
The other major breakthrough for 2006 was the introduction of the Spyder variant that allowed for open top driving thrills with exhaust bellowing behind your head. In our experience, the soft top can sometimes show faults or errors and will cost money for sensor replacement. Otherwise, the soft top is much better than what you'd find on a Murcielago (which requires manual removal).
In 2008, Lamborghini took its experience from the race track and put their learnings in a race car for the streets with the introduction of the Superleggera special edition that weighed 100 LB less. The most noticeable difference on the exterior was the addition of a fixed carbon fiber rear spoiler and diffuser. A sweeping vinyl strip was added along the door that fed into the side vents with Superleggera script. The interior rid of any leather and substituted that for carbon fiber and alcantara. All this equaled less weight, more power, and even more rawness.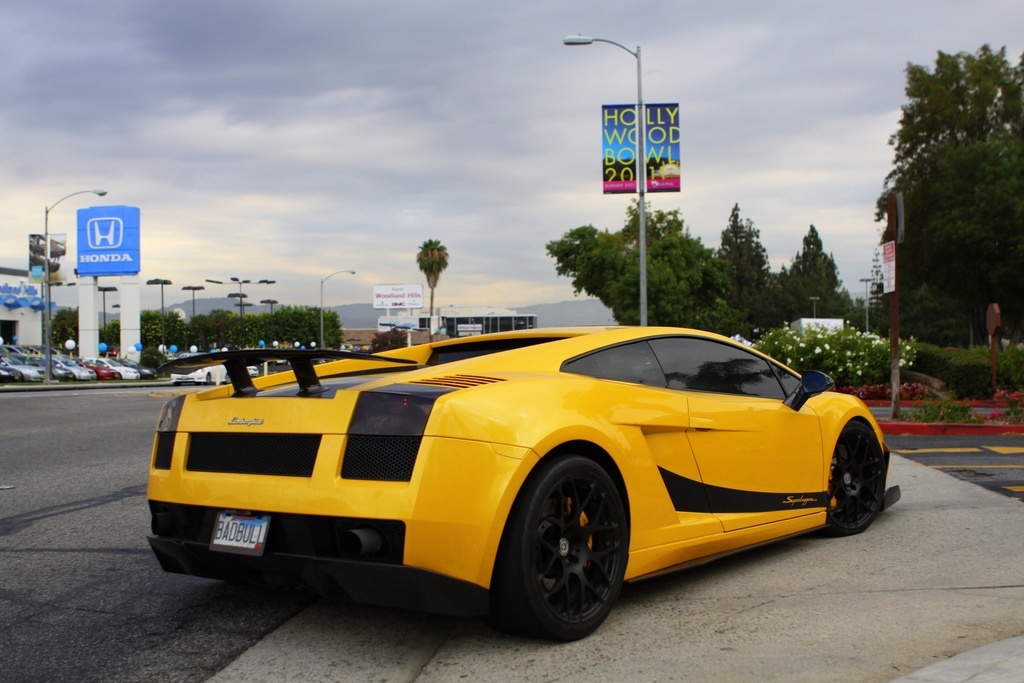 Second Generation
2009 – 2010
The second generation Gallardo was updated in 2009 and given the LP560-4 nomenclature. While still resembling the general shape of the predecessor, it had entirely new front and rear bumper designs with much more modern LED headlights and taillights. Perhaps the biggest improvement was a revised engine with direct injection that bumped up engine size to 5.2L and increased power output to 560 HP. The transmission was also tuned and rid of the jerkiness often found at low speeds, and of course, shift times were quicker.
These very subtle improvements totally changed the driving dynamics of the car and made the LP560-4 well worth the added premium over the Gallardo.
2010 brought both the LP560-4 Spyder and Balboni Special Edition to market. The Balboni was made as an honor to former Lamborghini test driver Valentino Balboni. These special edition cars were built with his era of driving dynamics in mind, the rawest form of driving with rear wheel drive and 6 speed manual only transmission only.
While the E-Gear was greatly improved in the LP560-4 models, it is far from perfect and certainly not on the same level as any dual clutch transmission car. 6 speed manual cars were made for the LP560-4 but are very very hard to come by and will bring a significant premium.
2011 – 2012
All models built after 2011 are fundamentally the same car apart for several different special versions that have been introduced to market. Below are the breakdown of the special models and key differences from the regular coupe/spyder.
LP550-2
Offered as both a coupe in spyder, the LP550-2 was a rear wheel drive only model and was based off the previous Balboni edition. While 6 speed manual was an option, more can be found with with E-gear. Visually on the outside, one cannot easily tell a LP550-2 from a LP560-4 apart from badging and optional black sideskirts.
LP570-4 Superleggera
Just like the previous Superleggera in 2008, the second generation Superleggera followed the same path. More power, less weight, and raw.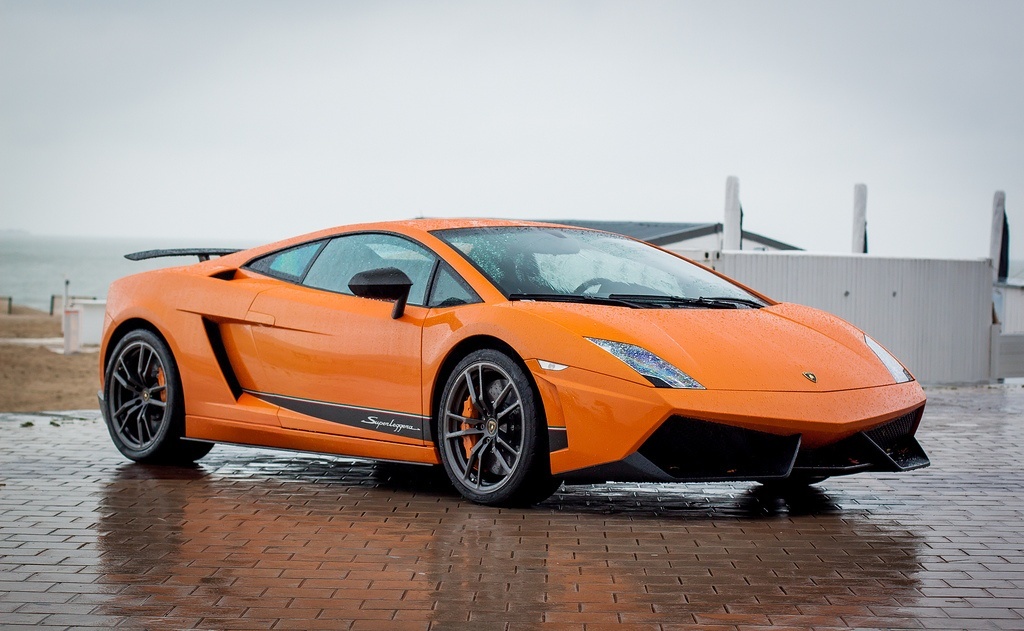 LP570-4 Performante
The spyder variation of the Superleggera.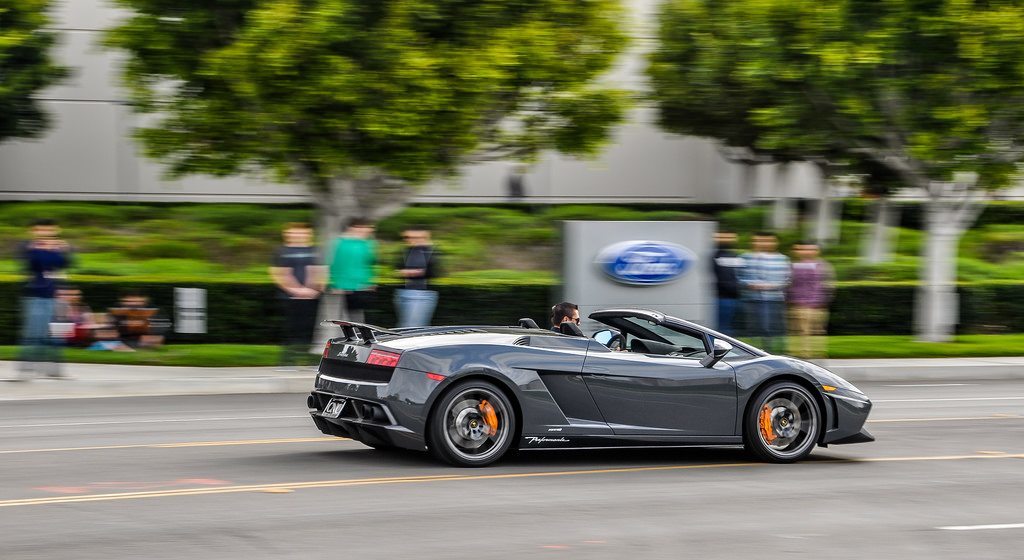 2013 – 2014
The 2013 model received controversial revised front and rear bumpers but have otherwise remain unchanged from previous models. Of course, more special edition models were released. Here are the breakdown of the special models and key differences.
LP570-4 Super Trofeo
A very limited edition (150 made) that is based off the Super Trofeo race car. This edition was only available in red and can be recognized by its tall rear wing. The rear engine bonnet was also not clear but louvered for weight savings and aerodynamics. The interior was similar spec to the Superleggera with carbon fiber and alcantara.
LP570-4 Squadra Corse
An even more rare (15 made for US) special edition car based off the newer Super Trofeo race car. The only difference was that this car was only available in yellow and had the updated 2013 front and rear bumper.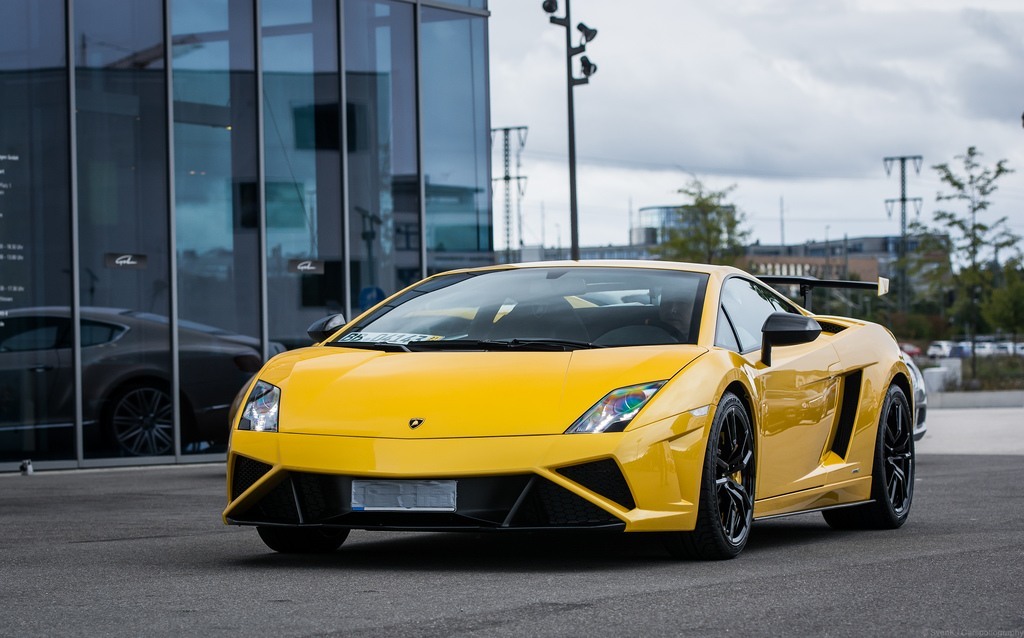 What to Look For When Shopping for a Used Gallardo
Always get a PPI (pre purchase inspection) and make sure to ask for a clutch reading.
Look for any leaks coming from the engine and transmission seals. Remove the skid plates to reveal and puddling.
Check for cracked front bumpers in the early year Gallardos as they did not have a front lift.
If buying a 6 speed manual car, make sure the gate is not damaged from hard or forced shifting.
Look at the wear on pads and rotors to ensure no warping. Carbon ceramic rotors will out last the car but pads do not.
Since most of the cars sit for months, look at the service record including from dealer and independent shop. A car that sits for awhile is not always a good car.
Look at the repair history through the Carfax or Autocheck. Gallardos can just be like any other car and is just as prone to lemons or salvage/rebuilt titles like a normal car.
Take a car for a test drive and just get a general feel for the car. Remember squeaks and rattles are ok but anything excessive should be avoided.
As always, find a good independent shop to help you diagnose any issues.
Comprehensive List of Changes By Year
2004
First cars released. 492 HP 5.0 L V10.
Transparent Engine Bonnet Released late as option
2005
Front end lift made standard
2006
Power increased to 520, gear ratios shortened, shift software improved and pressure increased, Navigation and Backup Camera offered as options, Carbon Interior and Callisto Wheels released as an option.
Limited Edition "SE" Produced – 250 numbered units worldwide
Spyder Introduced
2007
Comfort Package released, Q-Citura Stitching became an option, Carbon II and travel package (cup holder) released as options.
Limited Edition "Nera" Produced – 185 produced
2008
Matte Paints released
Slight improvement to shift software on E-Gear cars
Superleggera special edition released with lightweight components, extensive use of Carbon Fiber, 530 HP, revised suspension, and exhaust, etc.
2009
LP560-4 Revision of the Gallardo – new front and rear bumpers, new quarter panel design, new headlights and tail lights.
New 5.2 L V10 with 560 HP, new AWD System, New E-Gear hardware and software, more options.
Coupe only for US Production.
Apollo wheels standard with Callisto and Cordelia wheels optional.
2010
LP560-4 Produced only as a Spyder.
LP550-2 Valentino Balboni special edition available only as RWD produced with White/Gold stripe on interior and exterior – 250 units
2011
LP560-4 Produced as Coupe and Spyder.
New headrest design for all models
LP550-2 added as standard production model and only available as RWD
LP550-2 Bicolore released in limited quantity – 250 produced. Very similar to Valentino Balboni edition without the stripe. Option package – Black Roof, Transparent Bonnet, Leather Package I, Branding Package, Style Package, E-Gear.
LP570-4 Superleggera added with same changes as in 2008
LP570-4 Superleggera Blancpain Released as tribute to commemorate Super Trofeo partnership
LP570-4 Performante (Superleggera Spyder) Released – each US dealer received 1 MY 2011 DEMO
2012
LP550-2 Coupe produced, Spyder added
LP560-4 Coupe and Spyder Produced
LP570-4 Superleggera and Performante produced
LP570-4 Super Trofeo Stradale produced in limited quantity – 150 numbered units
Hack-Ability Meter