The first generation (Gen 1) of the Audi R8 was first introduced in the US in 2008 and quickly established itself as one of the most iconic and sought-after luxury sports cars on the market.
The R8 was Audi's first mid-engine sports car, and it was designed to deliver a truly exceptional driving experience without sacrificing any aspect of luxury or comfort.
Available with two engine configurations: a 4.2L V8 and a 5.2L V10, both of which were paired with an advanced Quattro all-wheel-drive system, delivering exceptional stability and handling.
The Gen 1 Audi R8 was a true masterpiece of engineering and design.
The car was built with a lightweight aluminum space frame, which was designed to provide a perfect balance of strength and weight, making the R8 incredibly agile and responsive.
The car's exterior design was also striking, featuring sharp lines and aggressive angles never seen before that gave it an unmistakable presence on the road.
The R8's interior was equally as impressive as one would expect from Audi, with perfect fit and finish, premium leather materials, and a driver-focused layout that put all the controls within easy reach.
The Gen 1 R8 was not just a car, it was a statement of luxury and power, a symbol of the brand's commitment to carve a name for themselves in the luxury sports car market.
Most importantly, it gave prospective car buyers an alternative to its rival competitor, Porsche 911 Turbo, as an everyday supercar…
At the same time it was challenging Italy's best with the Lamborghini LP560 and Ferrari F430 and 458 Italia, as a more affordable and usable exotic car.
Simply put, the Audi R8 set the standard for a supercar of its time and it still holds an iconic place in automotive history.
Driving Experience
Driving the first-generation (Gen 1) Audi R8 is an experience that is truly unforgettable.
From the moment you sit behind the wheel and hear the engine roar to life, you know you're in something special.
Both the V8 and V10 engines sound unique, and offer a sense of power and speed that is fast yet controllable.
The engine's power is delivered seamlessly to all four wheels via the advanced Quattro all-wheel-drive system, providing exceptional stability and handling.
The R8's suspension is perfectly tuned to provide a balance of comfort and performance, delivering a smooth and composed ride on the road.
The car's lightweight aluminum space frame and sharp steering gives a direct feeling with the road making it incredibly agile and responsive.
Over the lifespan of the first generation Audi R8, it was available with three transmission options: R-Tronic, S-Tronic, and 6-Speed manual transmission.
While all of these transmission options provide an enjoyable driving experience, it's the 6-speed manual transmission that truly stands out as the most fun and engaging option.
The gated manual transmission provides a mechanical and visceral feeling that is unparalleled in today's cars which are mostly equipped with automatic transmissions.
You'll be able to feel and hear the gears shifting, and it offers a level of control and precision that is not found in many modern cars.
The manual transmission version of the Audi R8 is becoming increasingly rare and sought-after, as the availability of this model decreases and the price continues to rise.
S-Tronic transmission debuted in 2014 as the smooth, reliable, and fast shifting dual clutch replacement to the jerky R-Tronic single clutch transmission found in previous years.
Both the R-Tronic and S-Tronic were paddle operated semi-automatic transmissions.
Model Changes (Breakdown by Year)
2008 Audi R8
In 2008, Audi stunned the world when it released the R8 to the public with a starting base price of approximately $110,000… slotting it above the Porsche 911 and under any Ferrari or Lamborghini.
Debuting with the sleek silhouette of a two-door coupe and iconic LEDs along the bottom of the headlights and unique side blade feature, the Audi R8 was unlike any other sports car at the time.
As with most exotic car prerequisites, the R8 was powered by a mid-engine 4.2L V8 producing 420 HP that was originally found in the Audi RS4.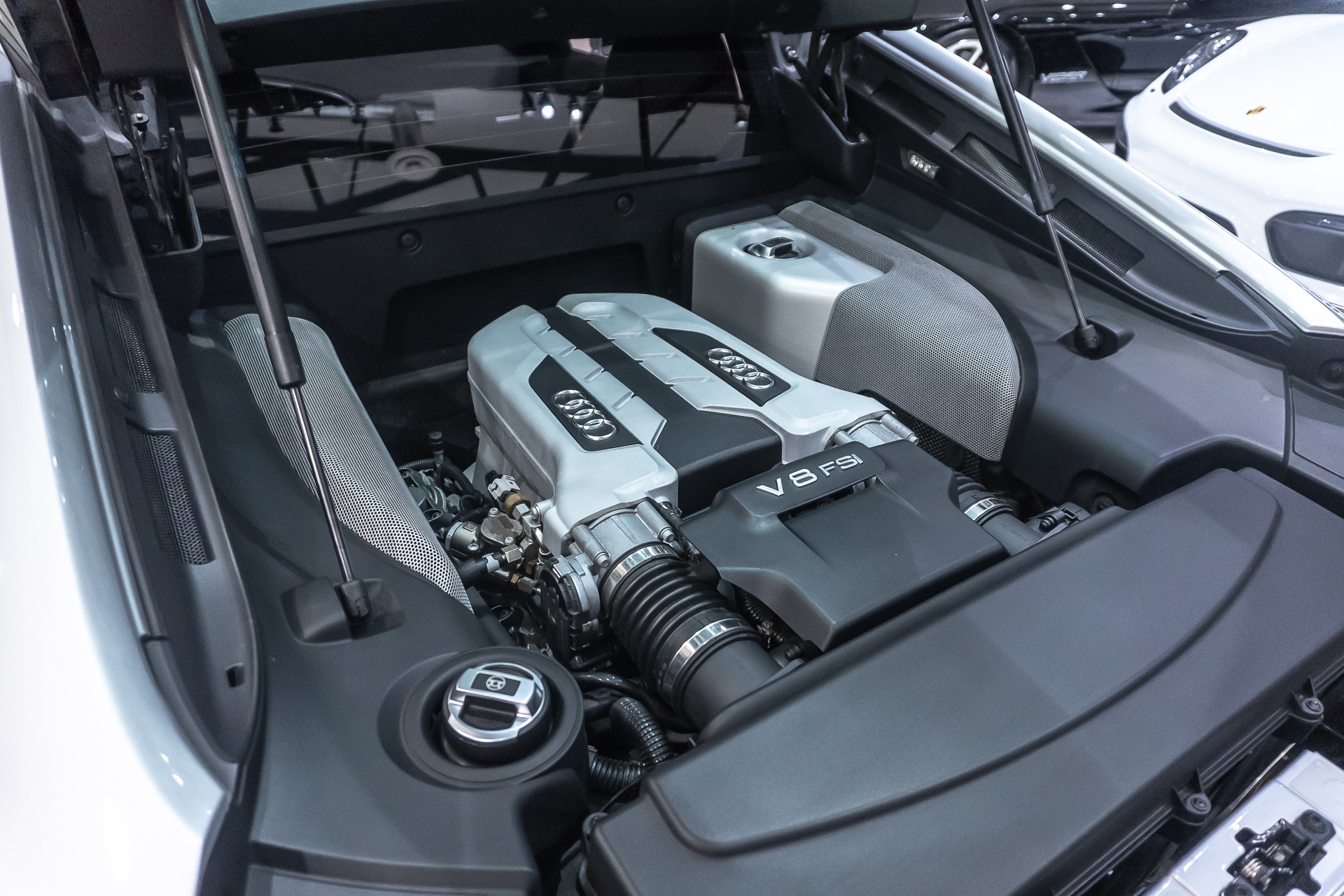 2009 Audi R8
Mechanically, the 2009 Audi R8 was basically the same as the 2008.
However, there were some slight changes to the options and car worth mentioning:
New option: Carbon Fiber can be ordered for interior trim, engine panels, or side blade.
New option: 19" double spoke polished wheel design was offered.
Digital Information System (DIS) changed from low res red to much higher res white.
AUX input added in the center console for 2009 (some late 2008s also have).
Rear trunk release moved from a manual pull below the headlight switches, to an electric switch behind the drivers left shoulder on the left wall of the car.
New inside rear cabin window defogger switch.
2010 Audi R8
The biggest change came in 2010, in a move that would surprise many, Audi borrowed the Lamborghini V10 engine and shoved it in the Audi R8 chassis delivering a maximum power output of 525 horsepower and a maximum torque of 391 lb-ft.
While the V10 engine was the biggest change for 2009, the R-Tronic and 6-speed manual transmission options remained the same.
Choosing the V10 Audi R8 would price it around $150,000, or roughly $40,000 more than its V8 counterpart.
On the exterior, many changes differentiated the V8 from the V10.
To the human eye, most R8s will look the same but the V10 has a gloss black rear bumper insert along with oval exhaust tips instead of quad tips.
From the side you will now notice slightly larger side blade intake scoops and more aggressive side skirts along the bottom. The V10 front grille is now offered with chrome cross weaving.
The following changes were added for 2010 as well:
New Navigation system with improved graphics, traffic data, and true AMI capability
New option: Full LED headlights (standard on V10)
New option: Audi music interface available with Navigation
New option: Wheels in Titanium finish
2011 Audi R8
2011 gave birth to the spyder variants of both the V8 and V10 model. Base price for the 4.2L V8 started around $132,000, while the V10 spyder had a base price of around $165,000 before options.
However, one distinct and controversial visual change impacted the design and that was the removal of the signature side blade and in place was a long sweeping side intake vent.
Other notable changes for the 2011 Audi R8:
New option: Carbon Fiber Sigma exterior package (front spoiler and rear diffuser)
2012 Audi R8
For the guys that wanted a more hardcore track-focused R8, Audi introduced the 2012 Audi R8 GT spec model in both coupe and spyder form in 2012.
Clocking in around $200,000 base price for the R8 GT coupe, and $215,000 base price for the R8 GT Spyder, these were the most exclusive and expensive first generation Audi R8 yet.
Similar to what you would find in a Lamborghini Superleggera or Porsche GT3 RS, the R8 GT focused on shaving weight and adding power as its main priority.
Key differences were less weight, more aero with a fixed rear wing and front canard winglets, aggressive rear diffuser, clear tail lights, and slightly reworked rear bumpers and front bumper grilles.. while the interior was heavily optioned with alcantara and individually numbered out of the 333 units on the shift knob.
The Audi R8 GT was only available with the R-Tronic transmission.
Only 333 total units were made with 90 coupes and 50 spyders allocated for the US market.
Other notable changes for the 2012 Audi R8:
New option: carbon ceramic brakes
New option: Perforated leather steering wheel
New option: Titanium Sport Package for Coupes: Black Optic exterior, Piano Black interior inlays, Black alcantara headliner, exhaust tips in black, & Titanium finish wheels
2013 Audi R8
No Audi R8s were sold for the model year 2013.
That is because the R8 was not produced as a 2013 in anticipation for the mid-life cycle update that came in 2014.
2014 Audi R8
2014 marked the biggest change for the first generation Audi R8 model with a huge refresh that added a dual clutch S-Tronic transmission and various design tweaks inside and out.
Differences included standard LED headlights and tail lights, while the bumpers were reworked once again and had round exhaust tips as standard for both the V8 and V10.
Interior options were tremendously improved with newly available cross stitching that elevated the interior.
The V10 added an additional trim level called the "V10 Plus" which added 25 HP (for a total of 550 HP), carbon ceramic brakes as standard, and firmer suspension.
For 2014, the R8 continued to be offered in both Coupe and Spyder variants for the V8 and V10 models.
Other notable changes for the 2014 Audi R8:
New standard wheel design.
Extended Leather package was upgraded to Full Leather package, which covered more interior surfaces (navigation surround, center tunnel, and e-brake).
New option: Diamond Stitch Full Leather package.
2015 Audi R8
Since a major refresh occurred just a year ago, Audi kept things relatively simple for 2015.
However, there was the introduction of a new R8 V10 Competition model… Audi's final swan song for the first generation R8.
Similar to the Audi R8 GT formula of less weight and more power, the R8 Competition was limited to only 60 units and featured more aggressive bodywork in the form of carbon fiber rear spoiler, rear diffuser, and front splitter.
The 5.2-liter V10 engine produced 570 horsepower (20 more than the V10 Plus) and 398 lb-ft of torque, and when combined with the S-Tronic transmission, the R8 Competition topped out at 199 mph and could accelerate from 0-60 mph in just 3.2 seconds.
The R8 V10 Competition also has a number of standard performance-enhancing upgrades, including a sport-tuned suspension, carbon ceramic brakes, and a sport exhaust system.
The R8 V10 Competition is exclusive and collectible as it is the last version made before the second generation of R8.
Other notable changes for the 2015 Audi R8:
New option: Red brake calipers
New option: Sport exhaust system
Audi R8 Common Problems
It is worth noting that, while the Gen 1 Audi R8 is a fairly reliable car, many people have driven theirs to very high mileage without any significant issues.
However, it is important to keep in mind that all cars, even supercars, can have issues and it is important to perform a Pre-Purchase Inspection (PPI) from an authorized dealer or experienced independent mechanic to reveal all issues.
Listed below are some of the most common issues that have been reported by owners of the Gen 1 Audi R8:
Magnetic ride suspension issues: Many owners have reported issues with the suspension, including worn bushings and leaking suspension components. These issues can lead to a less comfortable ride and reduced handling capabilities. It is important to have any suspension components inspected prior to purchase, and to address any issues that may arise as soon as possible. A common fix for this issue is to replace with factory or aftermarket coilover kits which can run anywhere from $2,000 to $6,000 plus labor.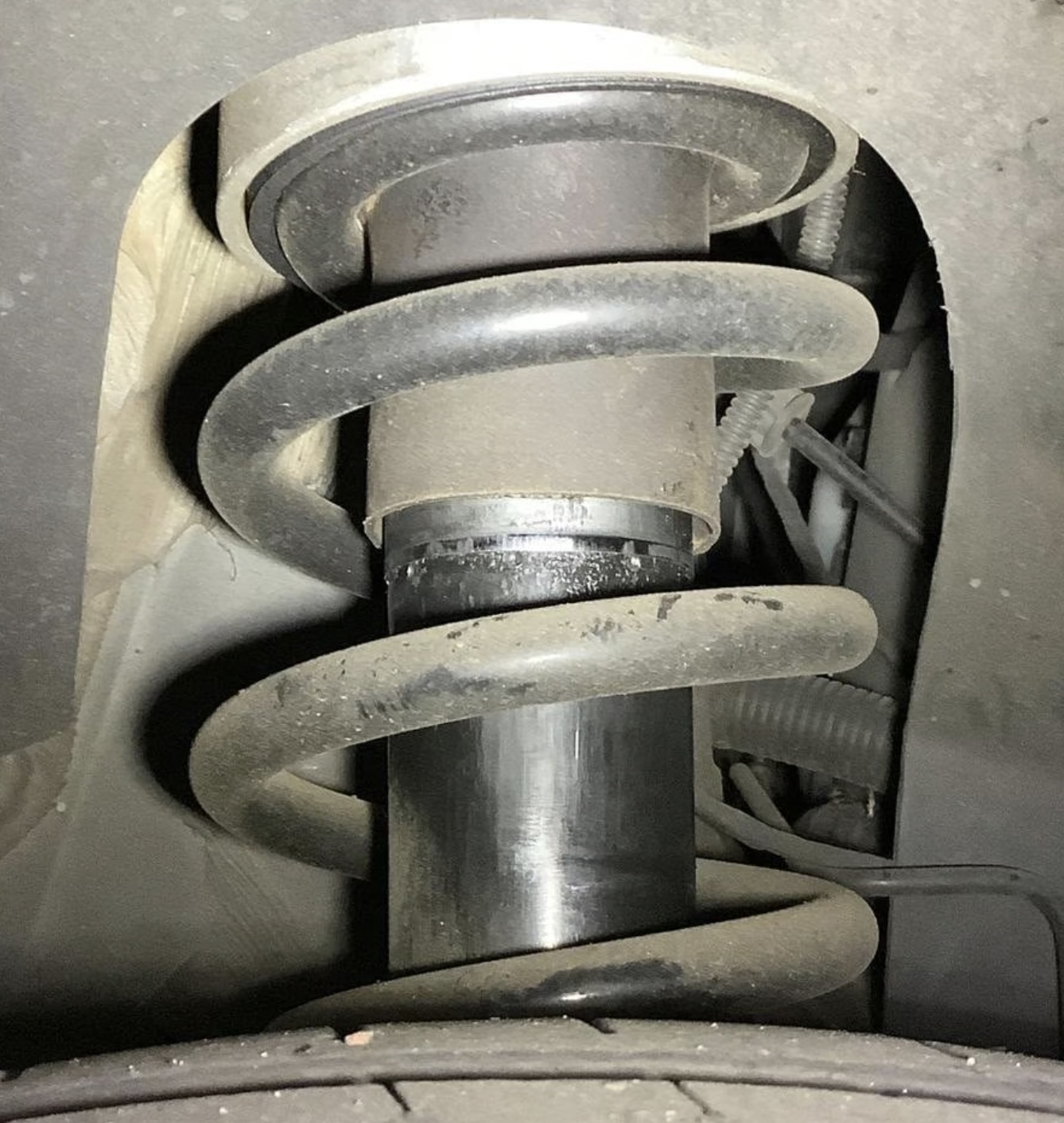 AC compressor: Another common issue reported by some Gen 1 Audi R8 owners is the AC compressor, it can cause the air conditioning system to stop working, leaving the occupants of the car without cool air on hot days. Like the suspension issue, it is important to inspect the AC compressor prior to purchase for any signs of failure. The good news is that you can replace the compressor with an aftermarket Denso branded unit for a fraction of the price for an OEM unit. The bad news is that if out of warranty, you can expect labor costs upwards of $3,500 through an independent mechanic. Replacement is labor intensive because the location of the AC compressor typically requires engine out service.
Engine oil leaks: Some R8 owners have reported oil leaks from the engine, which can be caused by a variety of issues such as worn gaskets, damaged oil seals, or lack of routine maintenance. These leaks can cause damage to the engine if not addressed in a timely manner. Typically oil leaks are easy to spot and should be reported during Pre-Purchase Inspection.
Transmission issues: Owners with the R-Tronic transmission have reported issues with the transmission, including slipping gears and difficulty shifting. These issues can be caused by worn transmission components or problems with the transmission control module. While R-Tronic clutches typically are known to last a long time, there is the possibility for needed clutch replacement… especially for higher mileage cars. S-Tronic transmission clutches should last a lifetime and 6-Speed manual transmission clutches are dependent on driver habits. Luckily all transmission options give you the ability to do a clutch wear reading prior to purchase to understand the extent of clutch wear.
Frame cracking: Another known issue specifically for early 2009-2010 Audi R8 is the chassis frame cracking near the front suspension. Audi was made aware of this and rectified this issue from 2011 onwards. While some users have reinforced cracked frames, the structural integrity remains jeopardized. Luckily the prone cracked frames areas can be seen giving prospective buyers the ability to ensure a car is structurally sound.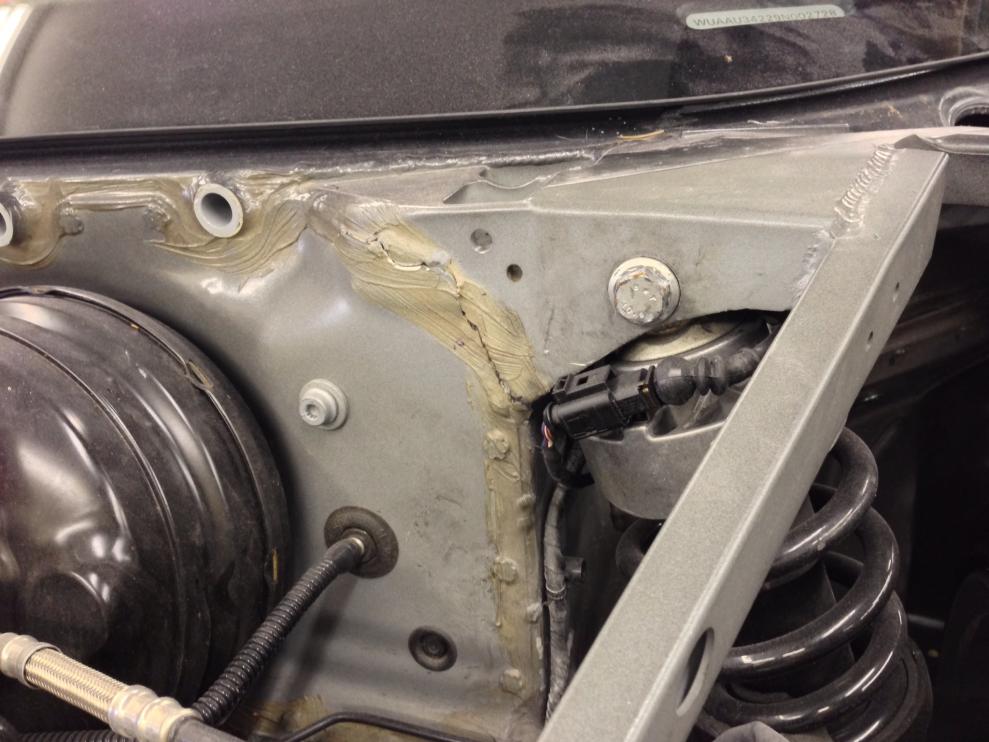 Recalls
Fuel Supply Line (Recall no. 11V390000)
The fuel supply line may come into contact and rub against the heat shield in the engine compartment. This could lead to a small fuel leak and can lead to vehicle fire if in contact with ignition. This recall is only affected on 2011-2012 Audi R8 Spyders.
Maintenance and Ownership Costs
Owning an Audi R8 can be considered relatively low maintenance compared to other high-performance supercars.
However, it is important to keep in mind that regular maintenance and repairs will still be necessary, and the costs can vary depending on whether you take your car to a dealer or independent mechanic.
Here is a rough estimate of typical service costs associated with the Audi R8:
Oil Change – As low as $150 for independent mechanic and $300 for dealer.
Brakes (pads/rotors) – About $2,000 – $2,500 for parts and labor. Ceramic brakes should last the lifetime of the car.
Tires – A set of high performance tires like Michelin PS4 can cost about $1,500.
Annual Service – Typically includes oil change, spark plugs, cabin filters, and engine filter. Cost from an independent mechanic averages around $1,250.
Options List
The first generation Audi R8 offered a several options for customers to pick from.
Among the most popular options was the carbon sigma side blade, which added a carbon fiber side blade to the exterior of the car, enhancing its aerodynamics and giving it a sporty and aggressive look.
While not the best, the R-Tronic transmission was also a popular choice at the time prior to 2014, which was a 6-speed automatic transmission with paddle shifters, providing a F1-like experience.
Additionally, many buyers opted for the carbon sigma interior trim package as well, which included carbon fiber accents on the dashboard and door panels, adding a touch of luxury to the car's interior.
The carbon sigma exterior package which included a front lip and rear diffuser in carbon fiber also was a popular choice.
Some buyers also opted for the extended leather options, which included fine Nappa leather seats, leather door panels, and a dashboard, which was an upgrade from the standard leather and alcantara upholstery.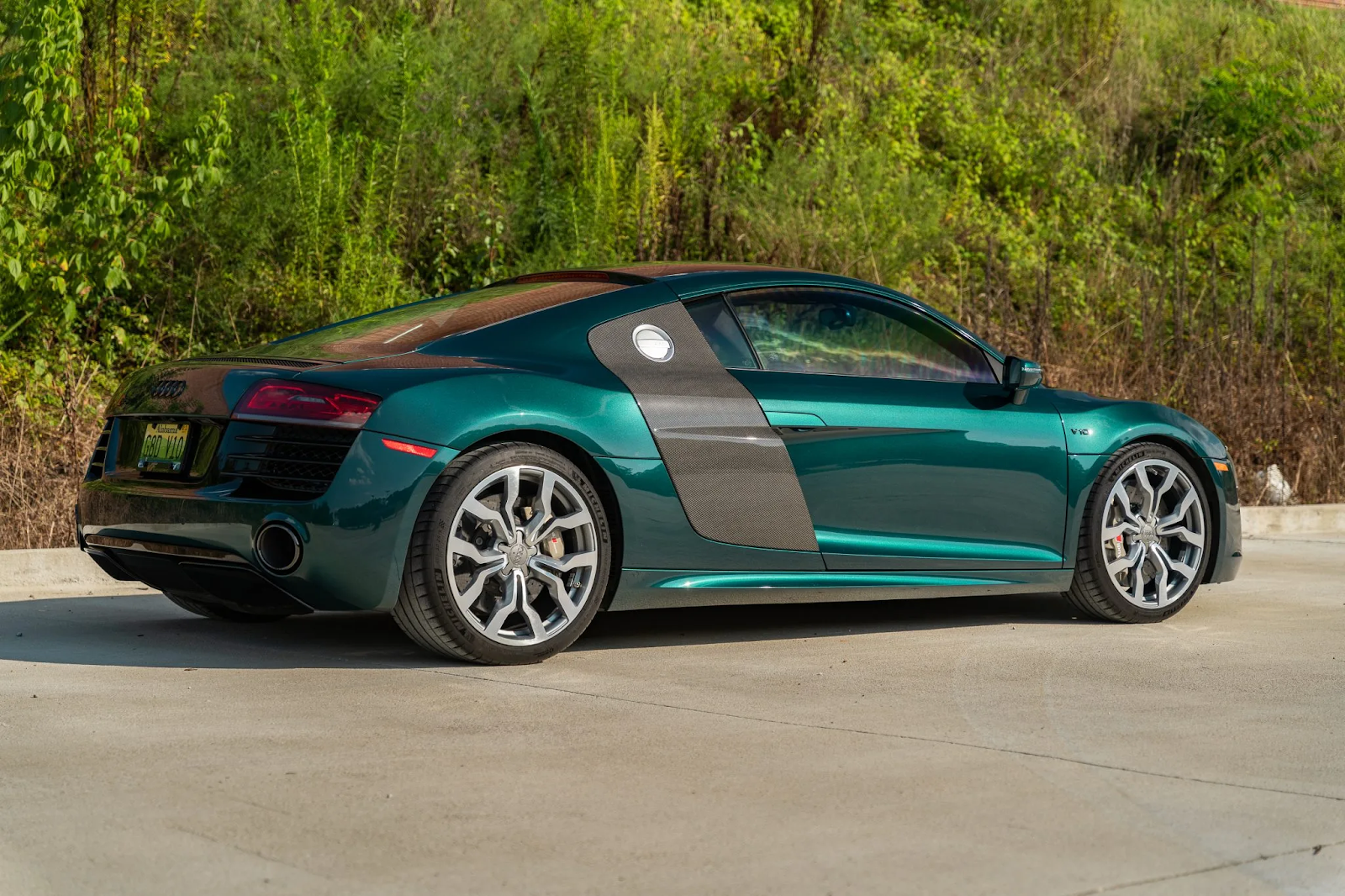 A handful of R8 customers also went through the Audi Exclusive program which was a factory-in-house customization program, that allowed customers to personalize their R8 with unique exterior and interior colors, materials, and features that were not available on regular production models.
Because of the strict approval requirements, cars that went through the Audi Exclusive program are considered highly desirable.
These cars usually command a higher premium in the market due to their exclusivity and uniqueness.
While there were some option changes from 2008-2015, below are the options list available for the final year of both the pre-facelift (2008-2012) and facelift (2014-2015) first generation Audi R8 V10.
2012 Audi R8 V10 Options List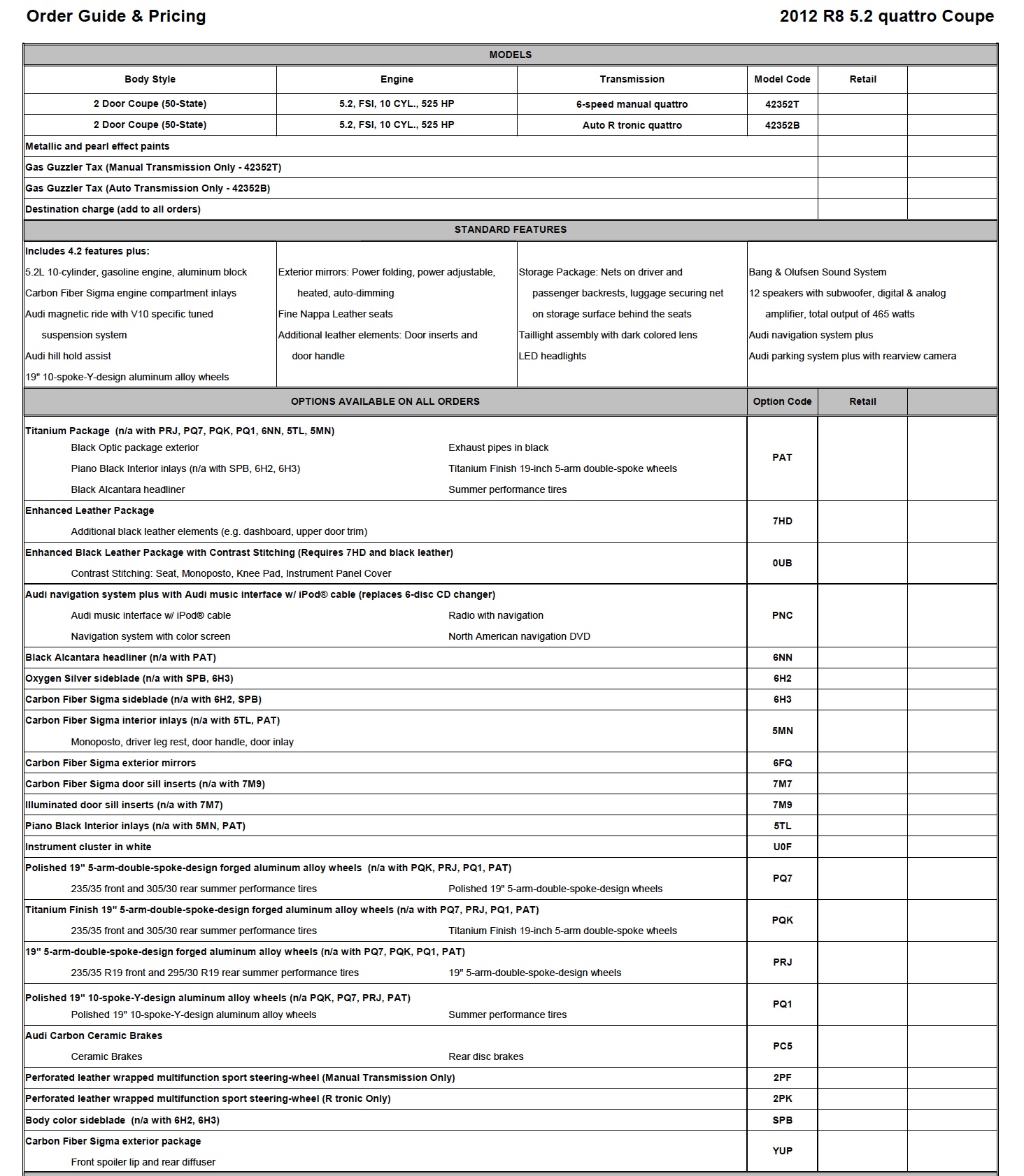 2015 Audi R8 Options List
Some of the more desirable options to look for:
6-speed gated manual transmission or S-Tronic transmission
Carbon fiber interior and engine panels (standard on V10 models)
Carbon fiber side blade
Extended leather
Audi Exclusive exterior or interior (rare)
Diamond stitching interior package (2014-2015)
The Best Audi R8 to Buy
When it comes to buying an R8, there are a few key factors to consider that can affect the car's long-term value.
Perhaps the most important factor to consider when buying an R8 is the transmission.
As such, price trends for the Audi R8 fall in three different buckets.
If you are looking to buy an R8 with the strongest potential for future appreciation, the 6 speed gated manual transmission models, particularly the V10, are your best bet.
Although manual transmission R8s typically command a premium, it does drastically reduce the depreciation commonly found in other models. And as more and more cars turn to hybrid technology, the naturally aspirated V10 combined with 6-speed manual transmission cars are highly sought after by collectors and enthusiasts in today's market. The "creme de la creme" of them all is the facelifted 2014-2015 Audi R8 in 6-speed manual, with only 18 units in 2014 and 8 units in 2015 produced with a manual transmission. Expect to pay a hefty premium when one comes up for sale. 
So while you may pay more now, there is a greater chance of the value increasing over time… especially if you plan to keep one for more than five years.
Often overlooked and sometimes forgotten, limited edition models, such as the Audi R8 GT, and R8 Competition are also considered to be great options for those looking for an R8 that may appreciate in value due to exclusivity.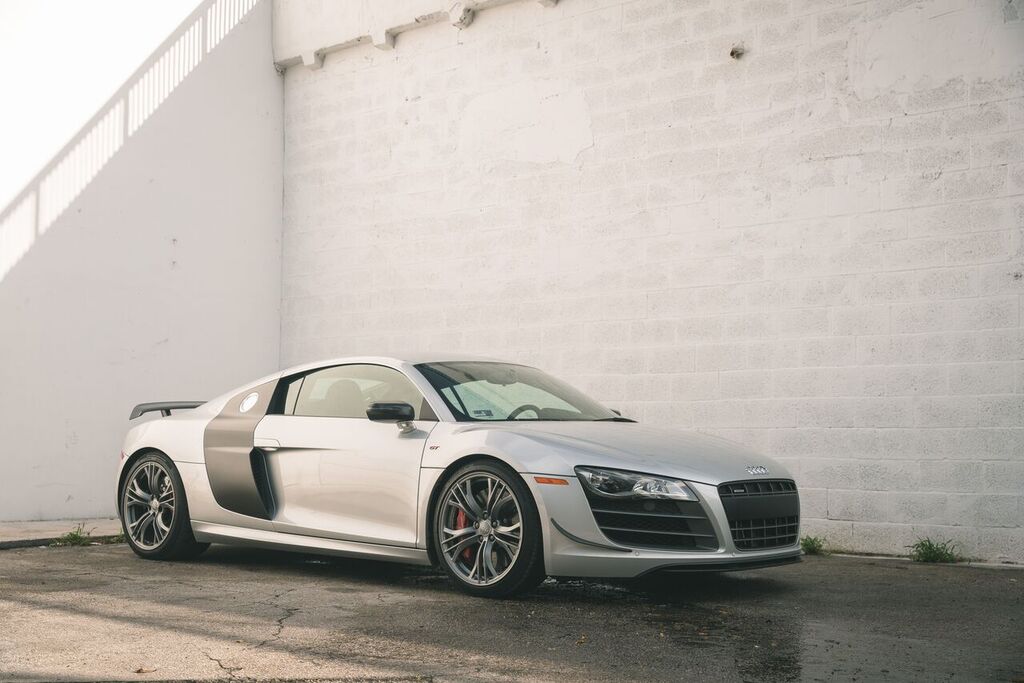 These models are produced in limited numbers and often feature unique styling and advanced performance enhancements, making them more desirable to collectors and car enthusiasts. In terms of market stability, your best bet is the 2014-2015 Audi R8 with the S-Tronic transmission. The dual clutch S-Tronic transmission has been proven to be very reliable, and while not as fun as a true manual transmission, has zero of the negatives typically found in the older R-Tronic transmission. Therefore, if you are considering purchasing an R8 with the goal of appreciation, it's crucial to prioritize models with the S-Tronic transmission, ensuring a smoother and more satisfying driving experience while minimizing potential maintenance issues.
Combined with the minor changes found in the 2014-2015 Audi R8, the S-Tronic is an excellent choice still and prices continue to remain stable.
However, on the other hand, all R-Tronic Audi R8 models (2009-2012) remain the least desirable due to the clunky nature of the transmission, and subject to a more aggressive depreciation as time goes on. Therefore, if you are considering purchasing an R8 with the goal of appreciation, it's essential to not only focus on the condition, mileage, but also take into account the drawbacks of R-Tronic models. 
It is recommended that you consider an R-Tronic Audi R8 as a last resort.
In this graph below, you can see the rarity of the Audi R8 with a manual transmission in the United States, showing the number of R-Tronic and 6 speed manual transmission R8s.
As the data shows, the manual transmission versions of the Audi R8 are much rarer than the automatic R-Tronic versions, for both the V8 and V10 engine options.
If you are looking for a truly memorable driving experience, it will be difficult to find a better option than an Audi R8 with a gated manual transmission and a naturally aspirated V10 engine.
The distinctive sound of the gated manual shifting gears, combined with the power of a large V10, make it a truly unique and special driving experience.
The only caveat is that it is rare to find V10 manual R8s on the market nowadays.
The ones that have been sold at auctions have commanded a high price, and we expect this trend to continue in the future.
In addition to the transmission and limited edition models, the condition, mileage, and spec of the car are also important factors to consider when buying an R8.
A well-maintained car with low mileage is more likely to retain its value in the long run. Therefore, it's important to do your research, compare prices, and look for well-maintained cars if you are considering purchasing an R8 with the goal of appreciation.
Conclusion
For around $100,000 to $150,000, depending on spec, the Audi R8 is arguably one of the best entry level exotic cars you can buy today.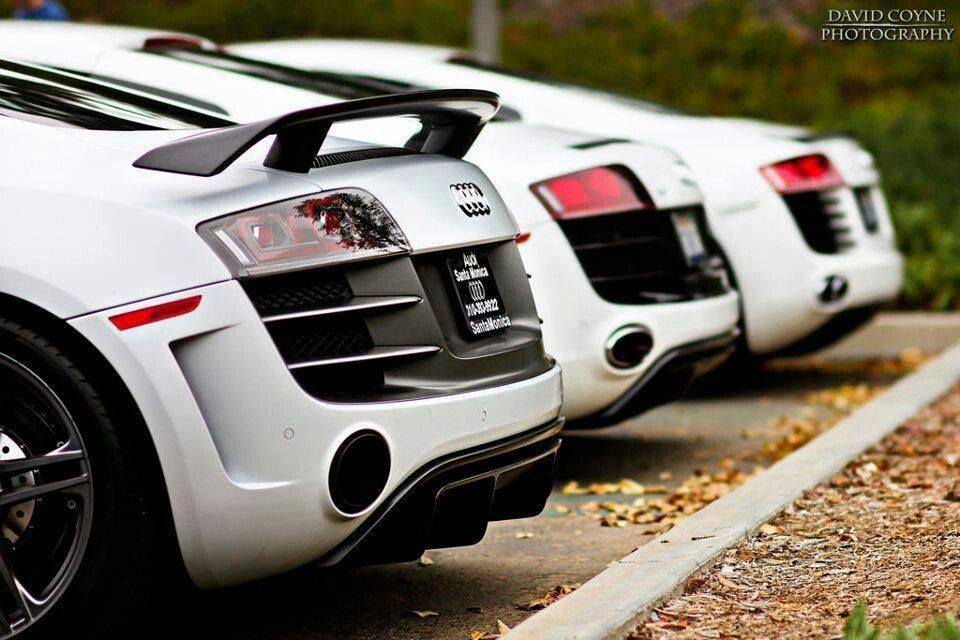 While you may be able to find other cars like Ferrari F430, Lamborghini Gallardo, or the Porsche 911 Turbo in that price range as well, neither will have the technology, comfort, ease of use, and reliability that can be found in the Audi R8.
In summary, if you are looking to get your first everyday exotic car then the Audi R8 is a no brainer.
Car Hacking Shortcuts
V10 is more desirable than V8
Coupe is more desirable than Spyder
6-Speed manual transmission cars are the best long term investments
2014+ Audi R8 are all great hacks (S-Tronic is good)
Special editions like R8 GT and R8 Competition are future collectibles and undervalued
Spec matters: Audi Exclusive colors, carbon fiber (side blade), diamond stitching
Inspect magnetic ride suspension for any signs of leakage and frame cracking